Image Library - Stock photographs and rights managed images

Photo Editing services: -
Occlusion - Remove unwanted objects, people or backgrounds.
Restoration - Restore old photographs or scans from negatives to original quality, repair tears or water damage, remove dust, scratches, creases, fold marks and dirt.
Manipulation - Adding or changing an image, for example you may want to shake hands with someone famous, or add a different background. If you want your legs to be longer or catch a bigger fish or convert photos to look like illustrations or paintings.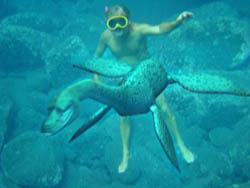 Photograph retouching - Including cleaning up images, removing unwanted skin blemishes or red eye, remove braces or add missing teeth.
Colour enhancement - Convert colour and black and white images into sepia tone, adjust yellow or faded images, enhance the colour and saturation of images, colour old and new black and white images.
Cropping - Cutting and selecting the best dimentions for an image, perhaps a particular focus on an item of interest.
Negative and Photo scanning - Convert old negatives into high quality digital images (can be restored or enhanced using our other services).

Albums
If you have a favourite collection of photographs such as a collection of old wedding photos, a family history in photos, a company history in photos or a relative's life story in photographs, bring them to us and we can collate them into a high quality photographic album or printed and bound into a book.
Traditional Style Album
We scan in your photographs, negatives or slides and restore them to original or better condition. We then print the photographs into the size you require and place them chronologically into a high quality album of your choosing.
Hardback Book or CD Book
We scan in your photographs, negatives or slides and restore them to original or better condition. We then transfer the images into a publishing program and if you require we can add text such as names, dates and places. Once this is complete we can either have the collection printed and bound into a hardback book or turned into a CD book that can be viewed on computer.

Photographer Hire
Our in-house photographer is professionally trained in all areas of photography and formats including digital, transparencies and darkroom.

For further information about any of our photographic services or for a personal quote, then please contact us at: - enquiries@productofearth.com